When Florida Atlantic University's Harbor Branch Oceanographic Institute first approached ScreenBeam with an intriguing question — "Will ScreenBeam work on a boat?" — the team at ScreenBeam was both puzzled and captivated by the unusual request. As David Lopez, ScreenBeam's Global Director of Education
Strategy, recalls, "When we started the conversation, I really had to listen to understand the use case. It was important to me to find out exactly what they were trying to accomplish and then either graciously bow out of the opportunity or move forward to see if we can help."
The driving force behind this unique request was Laura Issac Norton, M.S., the Outreach Project Coordinator for FAU Harbor Branch. Laura was tasked with a remarkable mission — to transform their 30-foot pontoon boat, The Discovery, into a floating classroom laboratory to immerse students of all ages and backgrounds in the wonders of marine science and technology.
FAU's requirements were extensive. First, instructors using a Microsoft Surface Pro 8 and an Apple iPad mini needed a reliable wireless mirroring and extended screen connection to send content to a series of fourteen small displays on an active, 35-foot pontoon boat used for education tours and exploration of one of the most bio-diverse estuaries in the United States. The Microsoft Surface would be used to display PowerPoint content, stream video, display RF-based class clicker system data, and receive and display real-time data from the estuary's observatory network. The iPad would need to stream video, PowerPoint content, and send a live video stream from a remote-controlled underwater drone with a 4K camera. In addition, a digital microscope needed to have access to an HDMI connection and send content to the screens without significant user intervention.
"I knew there wasn't a software solution out there that could achieve this experience reliably. On the open ocean, you just can't rely on the internet or an app," recalled Mr. Lopez. "I did feel confident that ScreenBeam's ability to function as a network-free, app-free, and cable-free solution was a big advantage. However, I cautioned Laura that this was a big IF because we had never tested any of this before!"
Working alongside ScreenBeam's education team, Laura and her team provisioned the necessary equipment and conducted rigorous testing. The initial results were great, which allowed them to complete the installation. The decision was made to launch the Discovery classroom laboratory with children from the local Boys and Girls Clubs of St. Lucie County and really put the new experience to test.
The outcome was nothing short of extraordinary. The photos captured during the voyage bear testimony to the incredible adventure and education that transpired. With ScreenBeam mounted proudly behind the captain's chair, it worked tirelessly to ensure that every moment on the Discovery was a magical learning experience.
"We are so thankful for our partnership with ScreenBeam and for their technology, which played a critical role in creating our floating laboratory," said Gabby Barbarite, Ph.D., director of outreach and engagement at FAU Harbor Branch. "The ability to stream live underwater video, data from environmental sensors, photos of our scientists at work, and interactive learning assessments to screens throughout the boat truly transformed our educational experience. We are excited to share this unique opportunity with thousands of people each year as they join us to explore the Indian River Lagoon while learning about marine science and how they can protect this national treasure for generations to come."
In conclusion, the collaboration between ScreenBeam and FAU Harbor Branch has set sail on an educational odyssey. With each voyage, The Discovery pontoon invites adventurers to embark on an extraordinary journey, revealing the secrets of the sea and inspiring a deeper appreciation for marine science and conservation.
If ScreenBeam can achieve these results on a boat on open water, imagine what wonders we can achieve in your classrooms too. Contact us to learn more.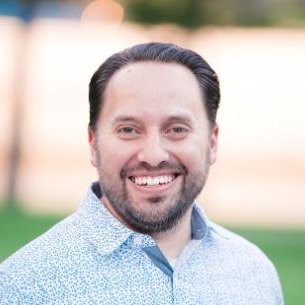 David Lopez
Director, Edu Strategy at ScreenBeam
Helping education technology leaders rethink the modern classroom.
Tampa, Florida, United States