Being prepared for emergencies can help to save lives. Whether dealing with weather-related issues such as flooding or incoming tornadoes to other threats occurring in or around campuses, knowing what to do and where to go helps maintain calm and can limit critical mistakes. Our world is shifting, and our state of preparedness needs layers of protection to create a robust Emergency Response System.
Communication Is Key
When a threat or emergency presents itself, having a means of communication between administrators, teachers, and students is critical. Given that threats and emergencies can happen at any time, schools must have multiples systems of communication to ensure they can reach and gain the attention of faculty at a moment's notice. Deploying multiple systems of communication is a best practice as redundancy helps reduce the risk. A teacher in the middle of a lesson might not see a phone notification, but they will hear a PA system or see a message on their in-room display.
Regulation and Technology Reduce Risk
By implementing new safety regulations and deploying more advanced technological solutions we can reduce the risk of emergencies. Schools equipped with fire alarm systems, AED, and alert systems will increase peace of mind for everyone on campus
Digital technology like this is becoming increasingly necessary for schools to meet evolving regulatory requirements.
Legislation such as Alyssa's Law mandates that schools improve their Emergency Response Systems to reduce law enforcement response times in life-threatening situations. Meeting the requirements of Alyssa's Law will support schools receiving support in the fastest possible time. The law has passed in New Jersey and Florida and is being considered in many states. No doubt it will take hold across the nation.
Having the right technology in place enables administrators and teachers to make critical decisions and immediately connect with law enforcement or other school employees. In emergencies, seconds matter. In addition to meeting new standards set by laws like Alyssa's Law, government funding is available to set up these safety initiatives.
ScreenBeam Alert
Having worked with many school districts to increase the ease of classroom management, ScreenBeam has developed a technological infrastructure that reaches tens of thousands of classrooms. After requests from partnered schools, ScreenBeam has developed a new alert feature that can be used by school administrators to notify teachers and students of a threat or emergency through classroom displays.
The alert system works simply. It allows admins to create a message and show it on all displays connected to ScreenBeam receivers throughout the school, and even across campus buildings. If a teacher or student is currently using a display to show content, the alert notification will override that content to show the critical message. This gives admins a channel to quickly broadcast a message directly into the full network of connected displays in times of crisis.
A Solution You Can Build On
Built on ScreenBeam's Award-Winning Wireless Display technology which allows teachers and students to share content from their devices to the in-classroom display, ScreenBeam Alert is a simple, practical communication feature designed to help keep your teachers and students informed during any situation that requires quick communication, particularly in an emergency.
This communication is vital during an emergency. The system administrator can customize the message based on the situation to provide specific directions for navigating the threat. This can direct teachers and students to take the correct actions such as moving to an evacuation point or locking down the building.
ScreenBeam Alert is available as a free feature of the Enterprise-class Central Management System (CMS-E) providing an incredibly cost-effective emergency messaging channel to help reduce risks during a school emergency. Because it is built into the CMS-E and runs on ScreenBeam receivers there is no additional hardware deployment required.
With just a few clicks, your CMS-E Administrator can interrupt any active digital signage, dynamic presentation, or lesson to send an urgent message notifying people near the display to take specific actions or be aware of other important information. When faculty and students are immediately informed about a crisis like weather disturbances or school threats, their chances of getting hurt are significantly reduced. ScreenBeam Alert empowers schools with clear communication throughout facilities and reduces the risk of harm.
To learn more about deploying ScreenBeam Alert in your school contact David Lopez at dlopez@screenbeam.com.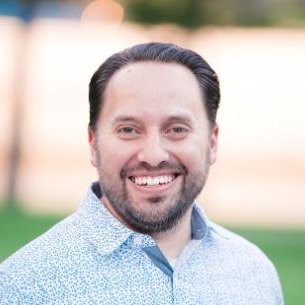 David Lopez
Director, Edu Strategy at ScreenBeam
Helping education technology leaders rethink the modern classroom.
Tampa, Florida, United States