In an agile classroom, teachers are constantly moving around room to facilitate learning. When teachers want to share their lesson on the class display and be agile at the same time, they are using two edtech tools together: G-Hold and ScreenBeam.
Joe Archer, a Grade 5/6 Teacher, Shares How G-Hold and ScreenBeam Facilitate Classroom Agility
What is G-Hold?
G-Hold is an ergonomic comfort holder that eliminates the fear of dropping a tablet onto the floor. The holder attaches to the back of a tablet with a powerful VELCRO® material, which can be adjusted for easy access to a Surface kickstand. G-Hold also rotates to switch between landscape or portrait view, and it can collapse to become flat for easy storage. Slip your fingers between either side of the G-Hold stem, and comfortably hold your tablet without wrist strain.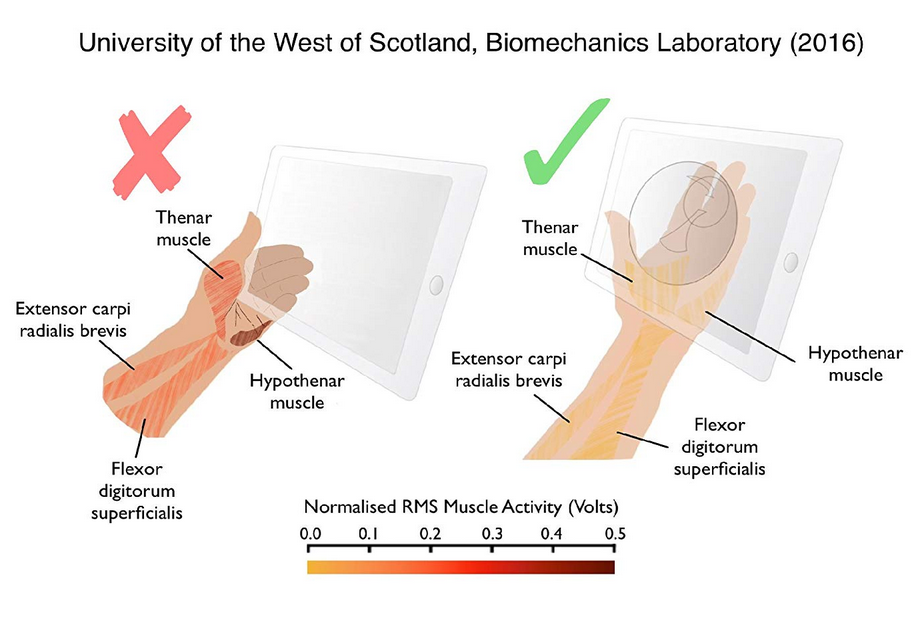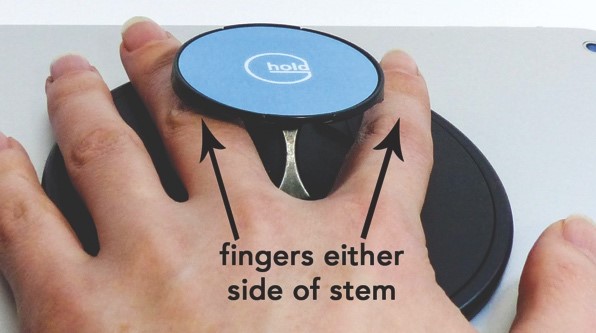 3 Benefits of Pairing G-Hold with ScreenBeam
Get the Best Untethered Teaching Experience
ScreenBeam untethers teachers from a projector cable that was connected to their computer at their desk. This enables teachers to move around the room as they present lessons to the entire class. Adding G-Hold allows teachers to focus on facilitating learning and not have to worry about balancing a tablet on their fingertips anymore.
Increase Student Participation
When teachers hand over their tablet to students, this encourages students to share their work with the entire class. ScreenBeam enables students to share their work right from their desk, and G-Hold enables students to comfortably hold a tablet so that they can focus on explaining their ideas to the class.
Use Hand Gestures While Presenting with a Tablet
For teachers who love to talk with their hands, pairing G-Hold with ScreenBeam gives teachers free range to use hand gestures while sharing a lesson from their tablet to the display. The teachers' hand gestures also make it easier for students to understand concepts better.
Want to learn how other educators are using G-Hold and ScreenBeam in their classroom? Connect with our ScreenBeam Education Experts.